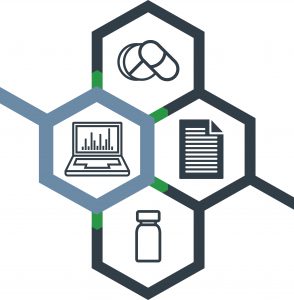 The National Institute of Justice (NIJ) and the Forensic Technology Center of Excellence (FTCOE) are delivering a five-session Virtual Workshop Series: Direct Analysis in Real Time Mass Spectrometry (DART-MS) for Seized Drug Analysis from September 6 to October 11, 2023. Throughout this workshop series you will hear from a range of presenters and subject matter experts including Edward Sisco (National Institute of Standards and Technology; Workshop Series Chair), Robert B. (Chip) Cody (JEOL USA, Inc.), Arun Moorthy (Trent University), Amber McConnell (Maryland State Police Forensic Sciences Division), Jennifer Bonetti (Virginia Department of Forensic Science), Sandra Rodriguez-Cruz (DEA Special Testing and Research Laboratory), Megan Chambers (National Institute of Standards and Technology), and Sara Kern (U.S. Food and Drug Administration). At this time, there are a limited number of virtual seats we can offer for participation in this workshop series cohort, and the application for participation closes on June 28, 2023. This series is intended for seized drug chemists or soon-to-be seized drug chemists working in laboratories that have recently adopted DART-MS or are considering adoption of DART-MS in the near future. 
DART-MS is a powerful analytical technique that has gained popularity with forensic science service providers (FSSPs) due its ability to rapidly detect and characterize a wide range of compounds, including seized drugs, with minimal sample preparation. Despite these advantages, DART-MS remains underused because of challenges such as data interpretation and lack of familiarity with the technology. This virtual workshop series will provide seized drug chemists with a thorough understanding of DART-MS, including the fundamentals of ambient ionization, options for data interpretation, considerations for implementation and validation, demonstrations of laboratories currently using this technology in casework, and discussions on potential alternative seized drug applications. The series will consist of five interactive sessions using Zoom accompanied by brief homework assignments and optional additional reading materials to help understand the content. This course and its contents have been approved by the American Board of Criminalistics (ABC) for recertification credits and full participation will receive 10 CEU hours.  
The workshop series will begin with an introduction to ambient ionization in session one and examine the different types of commercially available ambient ionization techniques. This will include an in-depth review of DART fundamental principles to establish a strong foundation for the remainder of series. A brief discussion on the different types of mass spectrometers in the field will also be provided. 
Session two will explore various approaches and tools for interpreting DART-MS data. The differences between data generated using chromatography-based mass spectrometry and ambient ionization mass spectrometry will also be discussed. This session will focus on available DART-MS spectral libraries and provide a demonstration of how data can be analyzed by MassMountainer or the NIST/NIJ DART-MS Data Interpretation Tool.  
Sessions three and four will highlight real-world examples of how DART-MS has been implemented into routine casework. Personal experiences from FSSPs will be shared along with discussions on resource needs, validation, implementation, and providing testimony.  
The series will conclude with an examination of the uses for DART-MS beyond routine seized drug screening in session five. Analysis of drug residues, quantitation by DART-MS, and other applications outside of seized drugs will be discussed. 
What:
Interactive Virtual Workshop Series on DART-MS for Seized Drug Analysis
Duration:
8.5 hours
Topics:
Session 1 | Fundamentals
Session 2 | Data Analysis
Session 3 | TOF: Implementation, Validation, and Use Cases
Session 4 | Alternative MS Platforms: Implementation, Validation, and Use Cases
Session 5 | Nontraditional Use Cases
Each session consists of a recorded lecture and discussion, a multiple choice quiz, and suggested readings. A workshop certificate will become available once all session recordings have been viewed and the corresponding quizzes have been completed. 
Click the left and right arrows below to scroll through all the episodes from the 2018 Drugs podcast season!
Funding for this Forensic Technology Center of Excellence event was provided by the National Institute of Justice, Office of Justice Programs, U.S. Department of Justice.
The opinions, findings, and conclusions or recommendations expressed in this event are those of the presenter(s) and do not necessarily reflect those of the U.S. Department of Justice.
Contact us at ForensicCOE@rti.org with any questions and subscribe to our newsletter for notifications.