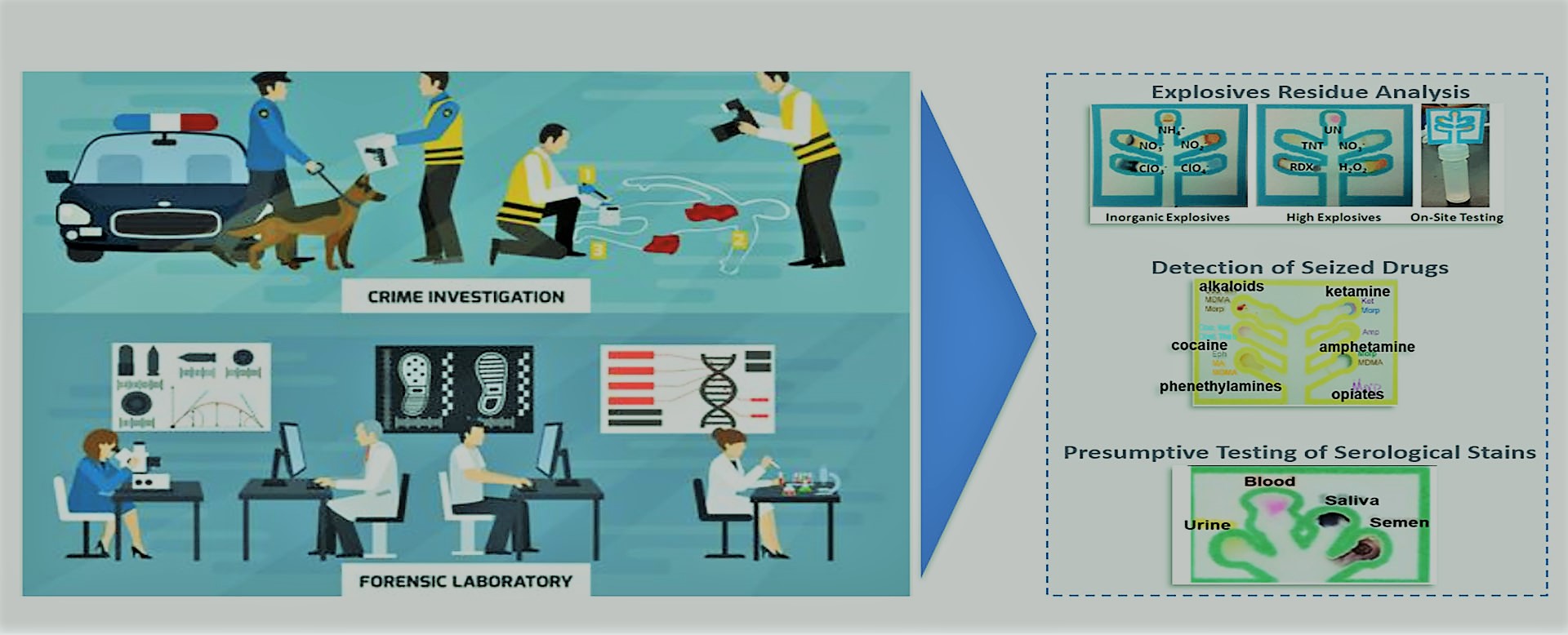 Paper Microfluidic Devices for Fieldable Forensic Testing
Original Live Webinar took place on Wednesday, October 3, 2018 1:00:00 PM ET – 2:00:00 PM ET
Duration: 1 hour(s)
Register for the Archived version below.
A suite of paper microfluidic devices for detecting explosives, drugs and serology has now been developed. These devices are not much larger than a postage stamp and can detect multiple target analytes. In this webinar we will describe the development, use, and applications of the technology.
Detailed Learning Objectives:
• Explanation of the manufacture and development of paper microfluidic devices
• Discussion of the chemistry and methodology behind colorimetric detetion methods
• Description of individual devices and their applications in forensic testing
 Read more here.
Funding for this Forensic Technology Center of Excellence event has been provided by the National Institute of Justice.
---
Speakers
Dr. Bruce McCord – Professor of Analytical and Forensic Chemistry, Florida International University
Register