Calling all science teachers! Are you looking for fun, forensic activities and experiments that you can use with your class or share with fellow forensic science enthusiasts? This year for National Forensic Science Week, the FTCOE will publish how-to guides and educational resources for teachers! These resources will be made available on our website for teachers and other interested parties to download and use in their courses. Guides will include a strawberry DNA extraction and fingerprinting activities. These guides can be used as resources for elementary, middle, and high school teachers as well as college professors looking for fun forensic science activities to do with their students.
Strawberry DNA Extraction Activity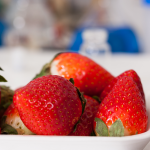 Have you ever wondered how forensic scientists analyze DNA? Well, you'll learn to extract DNA from strawberries just like experts in the lab, unlocking the same scientific magic that helps solve real-world cases!
Fingerprinting Guide: Creating Known Standards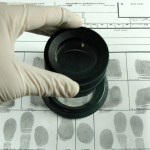 A known fingerprint standard is the purposeful recording of an individual's fingerprints. A trained forensic professional can use a known fingerprint standard for comparison with a questioned latent print obtained from a crime scene to render a conclusion about its source. In this activity, known fingerprint standards will be recorded onto a fingerprint card using black ink. 
Fingerprinting Guide: Creating Latent Lifts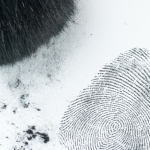 Fingerprints, palmprints, and even bare footprints can be found at crime scenes and are collectively referred to as latent prints. Often, these latent prints are preserved by powdering and lifting with an adhesive, like tape, resulting in a latent lift. These latent lifts can be analyzed by forensic professionals to determine if any of the prints present are of value for comparison purposes. If they are, they can be compared to known individuals' fingerprint standards for identification or elimination purposes or they may be entered into an Automated Fingerprint Identification System for potential identification.
In this activity, fingerprints will be deposited onto a smooth surface and powder will be used to subsequently develop fingerprints on the surface. Tape will be used to lift the developed fingerprints from the surface which will be smoothed onto a white backing card to preserve the fingerprints. 
Check out last year's events!
Funding for this Forensic Technology Center of Excellence event has been provided by the National Institute of Justice, Office of Justice Programs, U.S. Department of Justice.
Contact us at ForensicCOE@rti.org with any questions and subscribe to our newsletter for notifications.