Master Category Jurisprudence
This report was published in RTI Press, a global publisher of peer-reviewed, open-access publications on a broad range of topics. The areas of focus reflect RTI's multidisciplinary research, our expertise in social and laboratory sciences, and our extensive international activities. Since 2008, the RTI Press has produced more than 100 publications.
Report Date
December 2015



Report Summary



RTI International, the National Institute of Justice (NIJ), and the Forensic Technology Center of Excellence (FTCoE) present the proceedings from the 2015 Impression, Pattern, and Trace Evidence Symposium (IPTES). The IPTES was held August 25–27 in San Antonio, Texas, as the first joint symposium to promote collaboration, enhance knowledge transfer, and share best practices and policies for the impression, pattern, and trace evidence forensic science communities. This symposium convened practitioners and researchers to promote information-sharing and collaboration among the law enforcement, legal, and impression, pattern, and trace evidence communities. During this 3-day event, leading experts in their respective fields presented to an audience of nearly 600 attendees. The presentations focused on topics that included the latest developments and novel approaches to fingerprint, shoeprint, and tire tread evidence; questioned documents; bloodstain pattern analysis; biometrics; firearms/toolmarks; digital photography; and fibers, paint, tape, and other types of evidence as well as addressing error rates, testimony, interpretation/reporting, case studies, and technology applications. The proceedings include author information, abstracts, keywords, and type of presentation.

About the Editors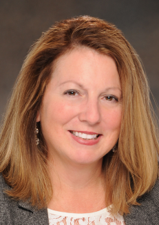 Jeri Ropero-Miller, PhD, is a principal investigator (PI) and Senior Research Forensic Scientist in RTI International's Center for Forensic Sciences. She is a board-certified forensic toxicologist with Fellow status on the American Board of Forensic Toxicology (F-ABFT). She has more than 20 years of experience conducting research, training, technology transfer, and evaluations in forensic science and criminal justice.

Crystal M. Daye, MPA, is a Research Associate in RTI's Center for Justice, Safety and Resilience. Through the Center's Policing, Security, and Investigative Science Program, she's worked on a number of projects focused on emerging topics in law enforcement strategies and operations and forensics.

Heidi Eldridge, MS, is a Research Forensic Scientist in the Center for Forensic Sciences at RTI. Ms. Eldridge has over 11 years' experience in forensic science in the domains of latent prints, crime scene analysis and reconstruction, and controlled substances.
Report Date
January 2015



Report Summary



Familial searching (FS) is an additional search of a DNA profile in a law enforcement DNA database that is conducted after a routine search does not identify any profile matches. FS involves a two-phase process, conducted to develop investigative leads for the purpose of potentially identifying close biological relatives of the source of an unknown forensic profile obtained from crime scene evidence. As clear guidance and documentation of the policies and practices currently employed to ensure proper utilization of familial searching are lacking, this document is designed to educate legal professionals, policy makers, law enforcement and forensic laboratory practitioners of state and local agencies about the current issues, approaches and positions involved with familial searching as applied to criminal investigations. In addition, this document provides an assessment of FS policies and addresses concerns raised from opponents of FS which may be used as a guide to the derivation of policy should an agency choose to conduct FS.



Archived Webinar Series



For more information, check out the archived webinar series on familial DNA searching.
Familial DNA Searching: Current Approaches – Part 1
Click here to view the webinar
Familial DNA Searching: Current Approaches – Part 2
Click here to view the webinar
Familial DNA Searching: Current Approaches – Part 3
Click here to view the webinar

Familial DNA Searching: Current Approaches – Part 4
Click here to view the webinar