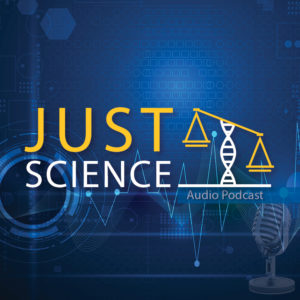 Just Science is a podcast for justice professionals and anyone interested in learning more about forensic science, innovative technology, current research, and actionable strategies to improve the criminal justice system.  This podcast discusses a range of issues, including leadership in the crime lab, new technologies, sexual assault response, and broader challenges for science and public security. We cover every type of forensic discipline, including DNA, fingerprints, trace evidence, toxicology, controlled substances, crime scene investigation, and much more!
Just Science was developed by RTI International and was funded in part by the National Institute of Justice's Forensic Technology Center of Excellence [Award 2016-MU-BX-K110]. All of our podcast episodes are available to the public at no cost.
Listen to all podcast episodes here:
Apple Podcasts, Stitcher, Soundcloud, Spotify, & Google Podcasts!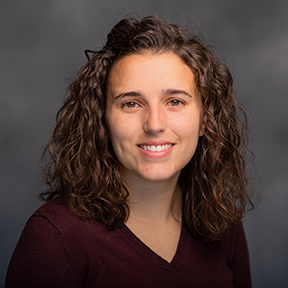 Lauren Mangum is a Multimedia Communication Specialist at RTI International. Lauren believes that through her work with the Center for Forensic Science Office she can better disseminate information to the forensic community. She is the producer of the Just Science Podcast, which is designed to highlight key leaders in forensic science research, practice and innovation. Before working at RTI International Lauren was an Event Technology Specialist at SAS for two years where she coordinated and ran AV for conferences and meetings. Lauren holds a Bachelor's degree in Media Communication from North Carolina State University.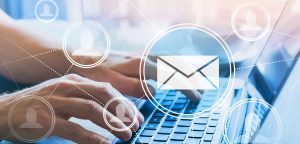 Contact the Podcast Team:
ForensicCOE@rti.org