Strengthening the Forensic Workforce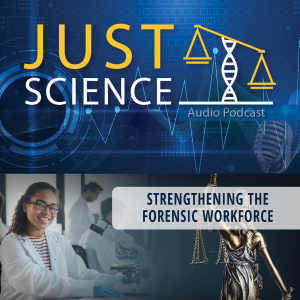 The Forensic Science Education Programs Accreditation Commission (FEPAC) was established by the American Academy of Forensic Sciences (AAFS) in 2004 to maintain and enhance the quality of forensic science education.  FEPAC-accreditation is one way for students and hiring managers to recognize and distinguish high-quality undergraduate and graduate forensic science programs. In addition to FEPAC, university faculty and forensic practitioners also emphasize the importance of support from the National Institute of Justice (NIJ) for student research projects as they prepare for a career in forensic science. During this season of Just Science, we sat down with distinguished university faculty, FEPAC Commissioners, and forensic practitioners to shed light on the benefits of accreditation, student research, and NIJ involvement in collegiate programs. Our guests provide insight on their FEPAC-accredited programs across forensic disciplines and share advice for current students, professors, and forensic professionals.
This season of Just Science is funded by the National Institute of Justice's Forensic Technology Center of Excellence.
Listen to all podcast episodes here:
Apple Podcasts, Stitcher, Soundcloud, Spotify, & Google Podcasts!
The opinions, findings, and conclusions or recommendations expressed in this podcast episode are those of the speaker(s) and do not necessarily reflect those of the U.S. Department of Justice.
Please contact us at ForensicCOE@rti.org for any questions and subscribe to our newsletter for notifications.