Just Science Podcast
Season Four: Drugs
In this season, Drugs,  topics will range from legalization of marijuana in relation to police officers, the opioid epidemic, Electronic Dance Music Festivals, how witnesses' and victims' memory of events can be affected by alcohol, current vaping research, drug courts, and much more.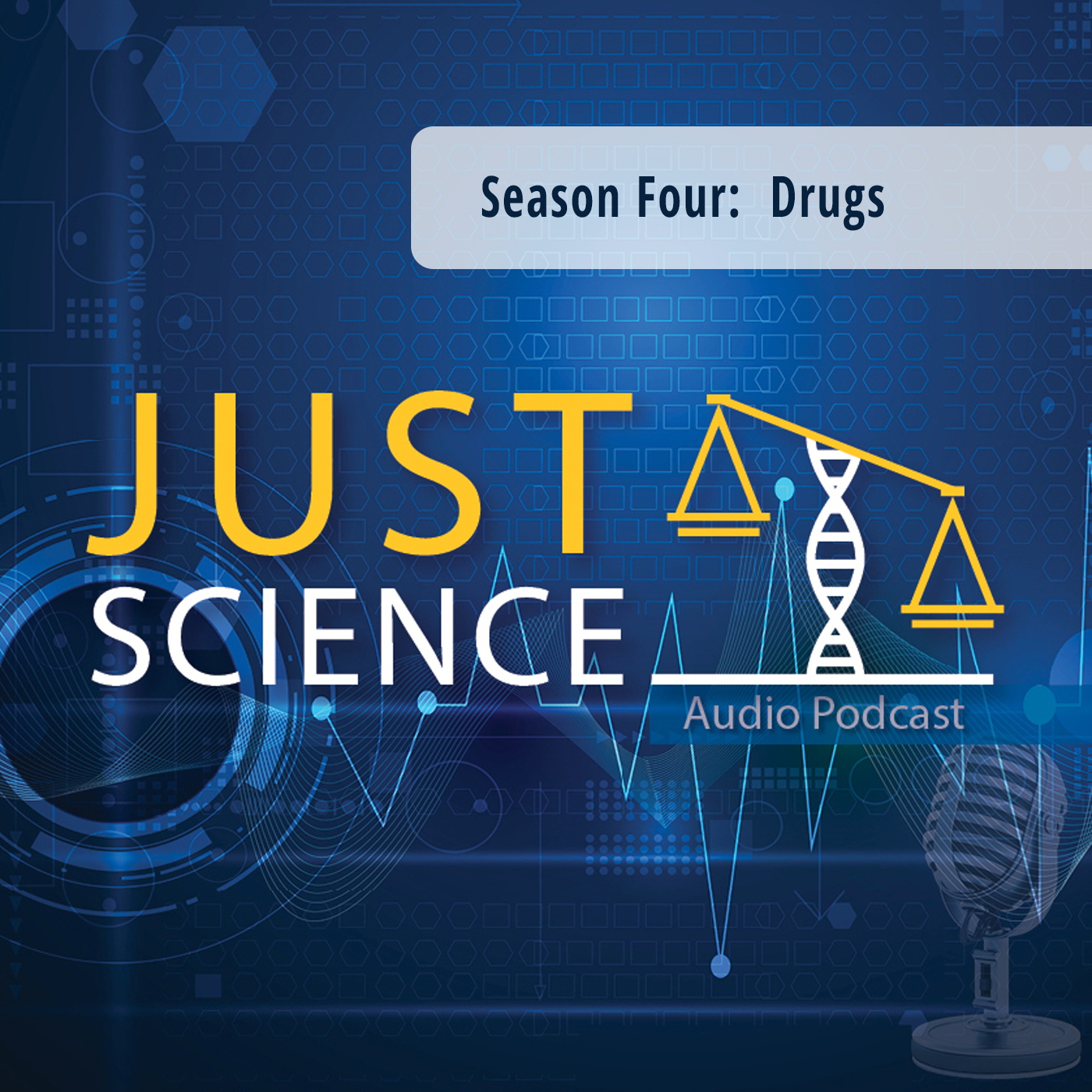 ---
Just So You Know Episodes
Latest episodes
Access All episodes
Season Three: 2018 IPTES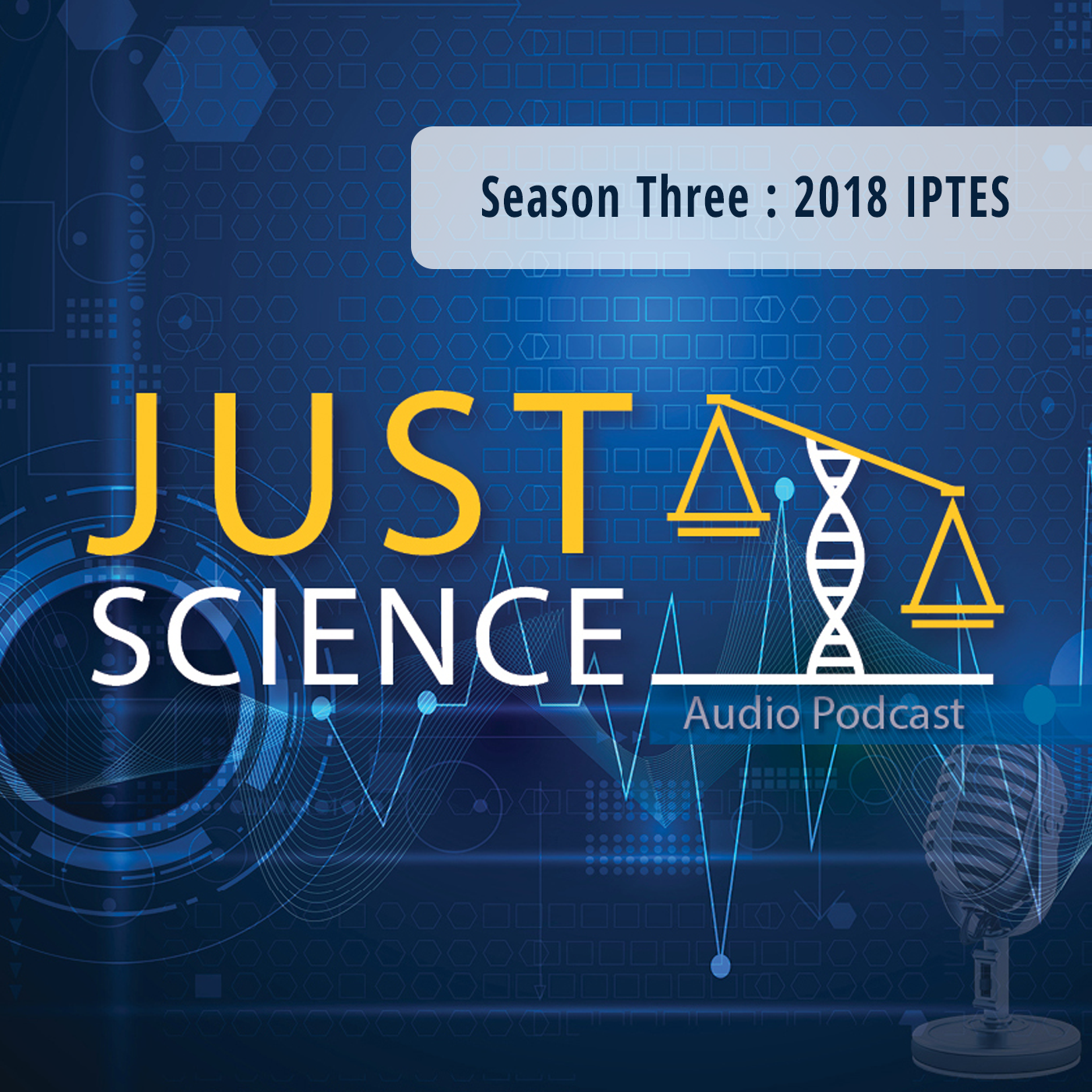 In this season we will cover content given at the NIJ Forensic Technology Center of Excellence's Impression Pattern and Trace Evidence Symposium.  The symposium was held January 22nd -25th 2018 in Arlington, Virginia, it had over 200 onsite attendees and over 400 online attendees. This season will include episodes discussing nature's patterns, fracture mechanics, juror's interpretations of testimony, toolmarks, and footwear with each topic discussing real-world examples. If you missed the symposium and wish to watch the archives, please click here.
Latest episodes
Access All episodes
Special Release: Leadership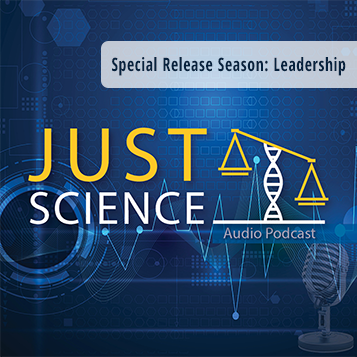 In this special release season on Leadership, you will hear interviews highlighting different areas where guests have excelled, along with some of their lessons learned. The season will highlight forensic professionals and teachers of leadership including Ben Swanholm, Jody Wolf, Martina Bison-Huckaby, and Jeremy Triplett. We will discuss their personal philosophies on leadership, how they came to be leaders in their own lives, and what their affiliations have added to the conversation. Stay tuned as Just Science helps to shed light on the complex issues of leadership.
Latest episodes
Access All episodes
Season Two: Case Studies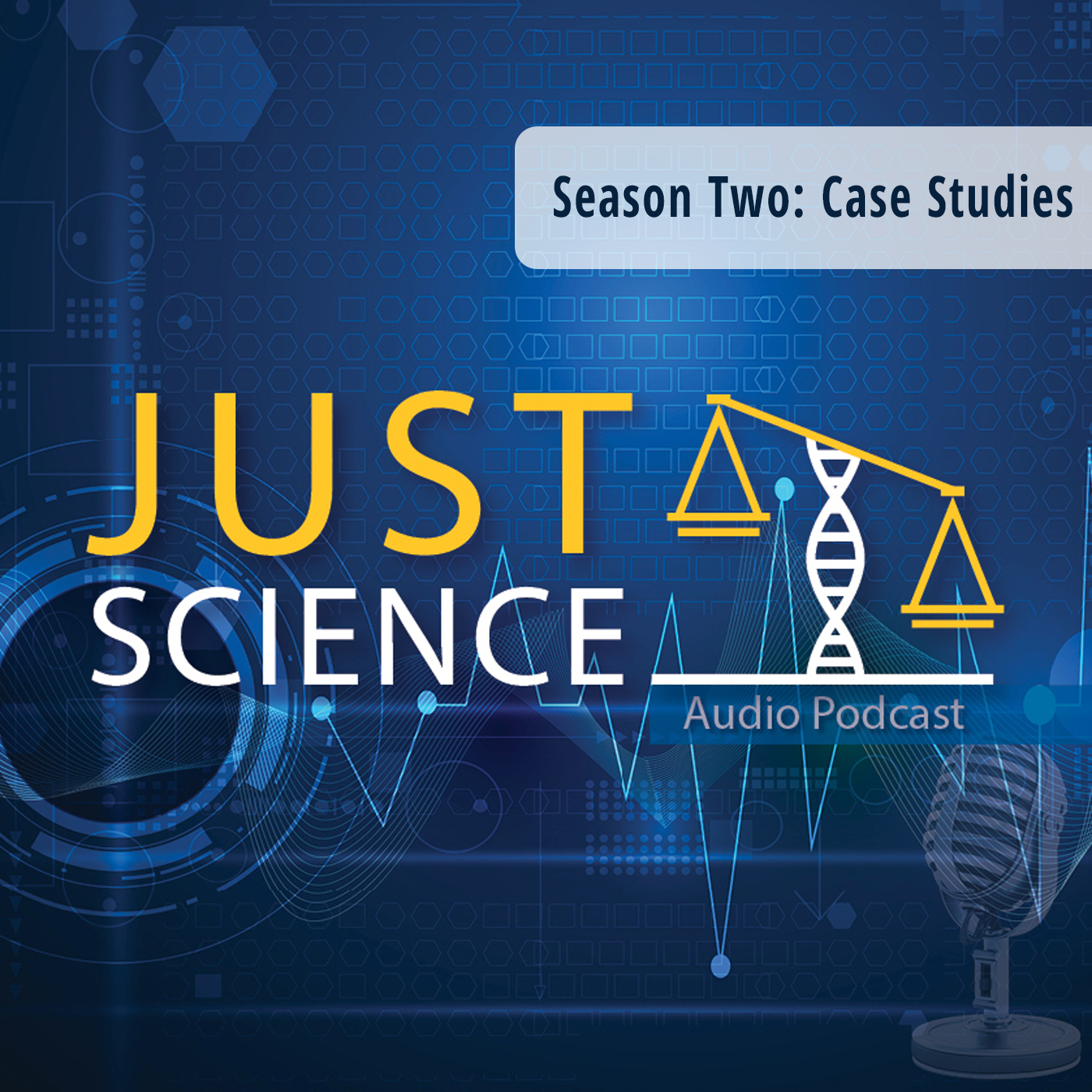 In the second season, Case Studies, Just Science interviews the prosecutors, investigators, victims, and crime lab directors that were involved with high profile cases. This season will highlight cases that seemed unsolvable at the time, but with some new technologies and innovation, these criminals were brought to justice. Topics include Munchausen syndrome by proxy, Human Trafficking, Odontology, Atlanta Olympic Bombing, International cases, Louisiana Serial Killer, and many more
Latest episodes
Access All episodes
Special Release: R&D Symposium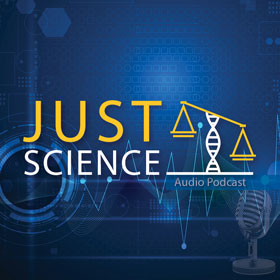 Just Science released a special season for NIJ funded Research and Development. Dive into the community's efforts to forward science and create a stronger justice system through knowledge. Episode topics include research with one-pot meth, bath salts, gunshot acoustics, and postmortem interval estimation.
Latest episodes
Access All episodes
Season One: Numbers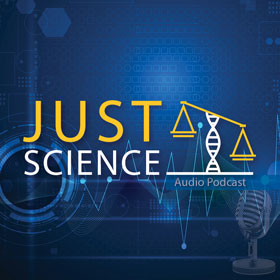 The first season of "Just Science," titled Numbers will give listeners content focusing on issues that forensic scientists are faced with, such as error data or proof of data. We will explore new technologies and systems that provide more efficient ways of delivering quantitative results, as well as the human factors that go into producing solid data.
Latest episodes
Access All episodes
RTI International's Center for Forensic Sciences presents Just Science, a podcast for forensic science professionals and anyone with an interest in learning more about how real crime laboratories are working to do their job better, produce more accurate results, become more efficient, and solve more crimes. This podcast deals with a range of issues, including leadership in the crime lab, new technologies, sexual assault response, and broader challenges for science and public security. We cover every type of forensic discipline, including DNA, fingerprints, trace evidence, toxicology, controlled substances, crime scene investigation, and much more!
Just Science was developed by RTI International and funded in part by the Forensic Technology Center of Excellence,  a program of the National Institute of Justice, United States Department of Justice and funded in part through cooperative agreement [2016-MU-BX-K110].
Just Science is hosted by Dr. John Morgan, Senior Director of the Center for Forensic Science at RTI.
   
Senior Director, Center for Forensic Sciences
EDUCATION: PhD, Johns Hopkins University | MS, Johns Hopkins University | BS, Loyola College
EXPERTISE:  Optoelectronic materials,  Chemical/biological agent detection, Mass spectrometry, Forensic science, Personal protective systems, Materials
Producer:

Lauren Mangum is a Multimedia Communication Specialist at RTI International. Lauren believes that through her work with the Center for Forensic Science Office she can better disseminate information to the forensic community.  She is the producer of the Just Science Podcast, which is designed to highlight key leaders in forensic science research, practice and innovation. Before working at RTI International Lauren was an Event Technology Specialist at SAS for two years where she coordinated and ran AV for conferences and meetings. Lauren holds a Bachelor's degree in Media Communication from North Carolina State University.
Have a great idea for a podcast episode? Let us know!