2022 Case Studies: Part 1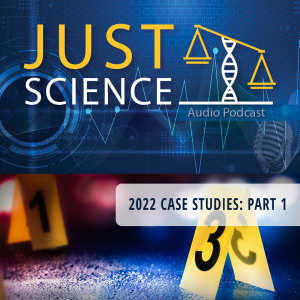 Case studies generate in-depth, multi-faceted understanding of complex issues in real-life contexts. As the criminal justice landscape continues to evolve, practitioners see and experience new and different cases every day. No two cases are alike and though it would be impossible to learn from all of them, this special Case Studies Mini Season provides something for everyone. Listen in as our guests share tales of curious latent print evidence, a Sin City hit-and-run, forensic archeology in "no-body" homicides, an elusive serial rapist in the South, and more!
This season of Just Science is funded by the National Institute of Justice's Forensic Technology Center of Excellence.
Listen to all podcast episodes here:
Apple Podcasts, Stitcher, Soundcloud, Spotify, & Google Podcasts!
The opinions, findings, and conclusions or recommendations expressed in this podcast episode are those of the speaker(s) and do not necessarily reflect those of the U.S. Department of Justice.
Please contact us at ForensicCOE@rti.org for any questions and subscribe to our newsletter for notifications.