Overview
On May 21-23, 2013 at the University of North Texas Health Science Center (UNTHSC) in Fort Worth, Texas, the Forensic Technology Center of Excellence (FTCoE) held the Technology Transition Workshop: A DNA Revolution – Next Generation Technologies. The goal of this workshop was to disseminate new and innovative technical and scientific knowledge on next generation DNA sequencing technologies to forensic laboratory practitioners.
The workshop focused on scientific advancements in DNA analysis methodologies, with discussion of potential applications in forensic identification. Topics included sample processing, rapid STR profiling, second generation sequencing, sequencing library preparation, and a hands-on laboratory training demonstration.
UNTHSC Host Faculty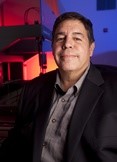 Dr. Art Eisenberg is Professor and Chair of the Department of Forensic and Investigative Genetics at the University of North Texas Health Science Center. Within the Institute of Applied Genetics, he is the Co-Director of the UNT Center for Human Identification (UNTCHI) which includes operational laboratories for: Forensic DNA analysis; Relationship (Parentage) Testing; the Identification of Missing Persons and Human Remains. UNTCHI also operates the National Missing and Unidentified Persons System (NamUs) for the National Institute of Justice. NamUs is the national centralized repository and resource center for missing persons and unidentified decedent records.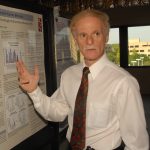 Dr. Bruce Budowle received a Ph.D. in Genetics in 1979 from Virginia Polytechnic Institute and State University. In 1983, Dr. Budowle joined the research unit at the FBI Laboratory Division to carry out research, development, and validation of methods for forensic biological analyses. Some of Dr. Budowle's efforts over the last decade are in counter terrorism, primarily in identification of victims from mass disasters and in efforts involving microbial forensics and bioterrorism.
Attendee Feedback
"Thanks for offering this up for a live online opportunity – it's very timely for me as I'm in the middle of moving my lab into the second and third generation of sequencing and STR technology…I've got some really good information from these last two days."
"This was one of the better meetings I have attended. It was well planned with pertinent information".
"The biggest benefits of attending the workshop were learning the new methods and instruments that will be coming in the near future and relaying the information to my coworkers."